Intelligent connection
The Smart Plug SP1 can make ordinary devices connected to the Internet of Things. The socket communicates with the UbiBot IoT Platform in the cloud via WiFi or mobile network*. A user himself can set parameters such as operating mode, time and switching on of the connected devices to create intelligent scenarios.

* Depending on the specific model purchased

Remote control of devices
Smart Plug SP1-4G supports WiFi and mobile network connections. It transfers data to the Things cloud platform in real-time. After logging in to your account, you can configure your Smart Plug, check its status, change its mode of operation, set the rules of alerts. All this can be done remotely at a time and place convenient for you, using the UbiBot APP program or through a web browser. Optional temperature and humidity sensor, sensor CO₂ or wind speed sensor connected to SP1 socket will allow you to automate its operation.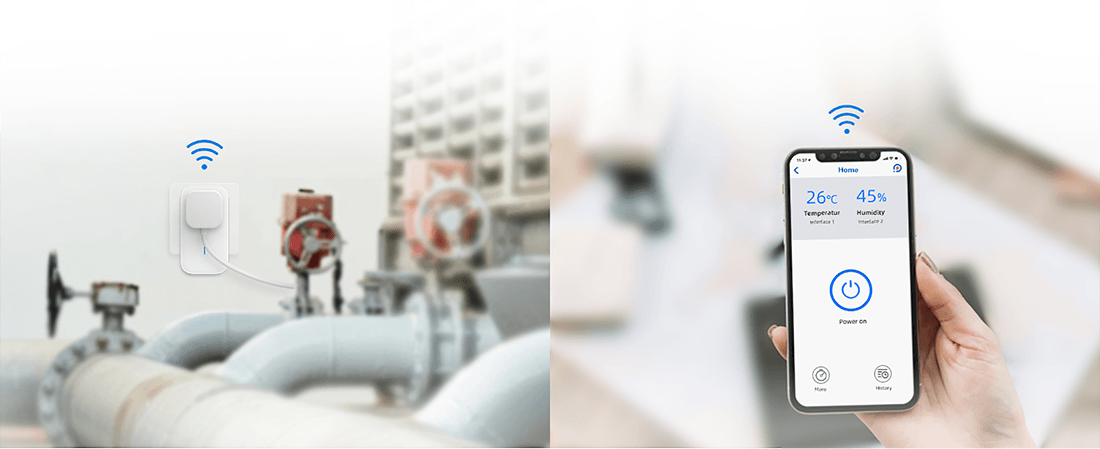 External sensors expand automation possibilities
The SP1 intelligent socket is equipped with two interfaces for connecting additional sensors (supporting RS485 protocol and DS18B20 temperature sensor). It gives powerful possibilities of system configuration enriching the product with new usage scenarios. Fully automatic, self-controlling devices allow meeting the automation needs of even the most demanding users.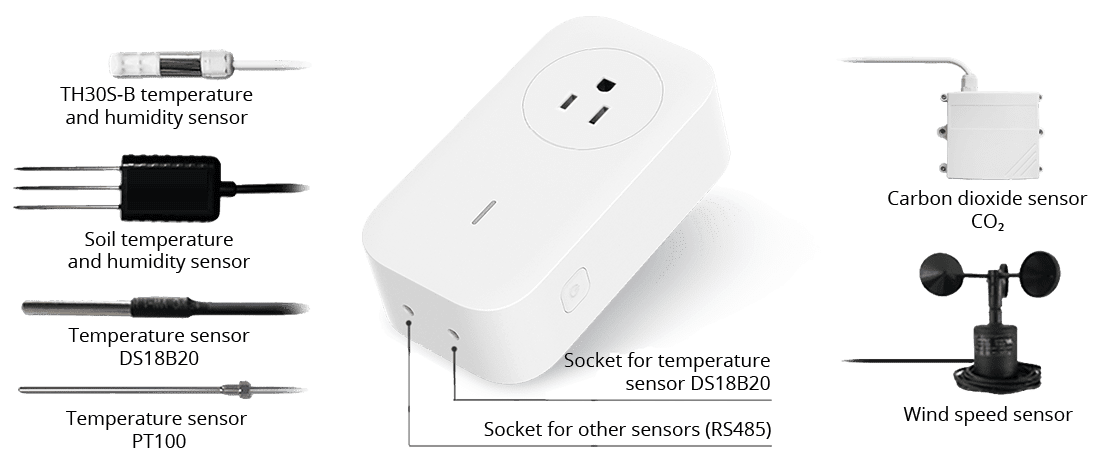 Electrical plug adapted to local standards
The Smart Plug SP1 comes in many versions allowing power supply from the mains and connection to an electrical socket in various standards, for example, European or American. Each model complies with the quality certificates in force in a given country, ensuring safety and stable operation.
Connect your devices to the Internet of Things
The smart plug UbiBot® SP1 can work with the IoT data platform using a wireless WiFi connection or a mobile network*. Remote control of the socket is possible through the UbiBot application installed on a smartphone, tablet or through any browser on your computer (Chrome, Firefox, Safari, Opera, etc.).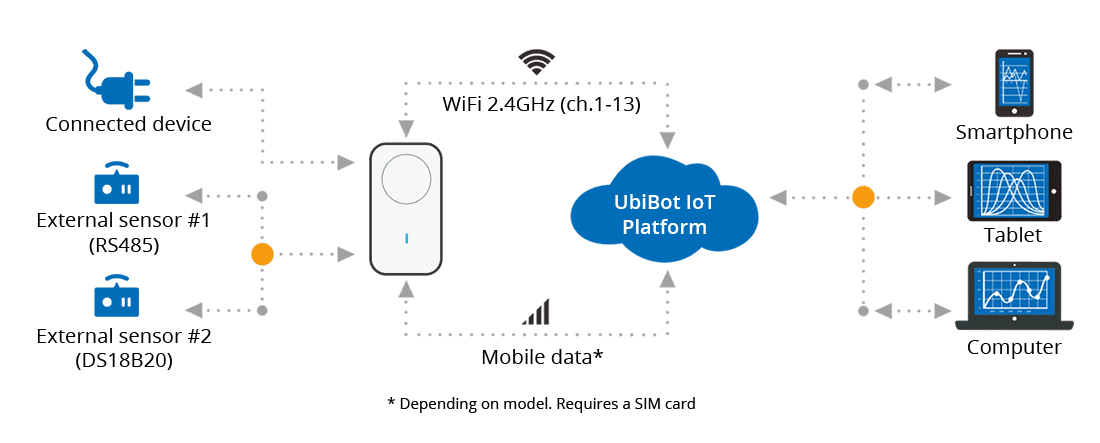 Technical specifications
Material
Maximum current

Flame retardant ABS + polycarbonate

16A


Size and weight

Software

Length: 64 mm
Height: 117 mm
Width: 35 mm

iOS 11+, Android 8.1+, or Windows 7+, or OS X v10.8+

Display

Internal memory

None, only the LED

None

Integrated sensors

WiFi information

none, only the possibility of connecting UbiBot external sensors with mini-jack plug

WiFi channel width: 20MHz and "Auto" mode

WiFi security: OPEN, WEP and WPA/WPA2, WPA2-Enterprise mode (802.1x / RADIUS authentication)

WiFi channels: 2.4GHz band (802.11 b/g/n), channels 1-13

(note: the 5GHz WiFi band is NOT supported)

Operating conditions
Mobile network

Operating temperature: -10°C to 60°C

Operating humidity: ≤80% RH

SP1-4G only: GPRS and LTE; nano SIM card slot

Power supply

Bluetooth

110–240 V AC, 50/60 Hz

Only for device configuration: BT4.2, BT & BLE

Maximum power consumption
Ethernet cable (RJ45)

3.5KW

-
Device settings: The minimum synchronization interval of the device (data transfer to the server) is 1 minute.
Types of alarms: Support for push notifications in applications for smartphones and tablets, e-mails, text messages and information by phone calls. The alerts can be triggered based on recorded values from sensors and the state of the network or power supply (e.g. in case of connection loss or power failure). All notifications are sent automatically from the UbiBot IoT Cloud.
① The precision of the sensor may be subject to slight fluctuations in use due to environmental conditions, layout, etc. Please refer to the operating instructions for details.
* Depending on the model purchased.
⚠️ The devices are not waterproof.
Applications
You can use Smart Plug UbiBot® SP in agriculture, industry, storage, smart home and other places. It can help control crops by controlling the irrigation system, supervise warehouses for constant temperature and humidity by managing the ventilation and temperature control system. Users can remotely monitor and automatically control in real-time conditions in their home, office or workplace. The wide range of external sensors available allows you to create different scenarios of operation through integration with the Internet of Things through the publicly available IFTTT platform.